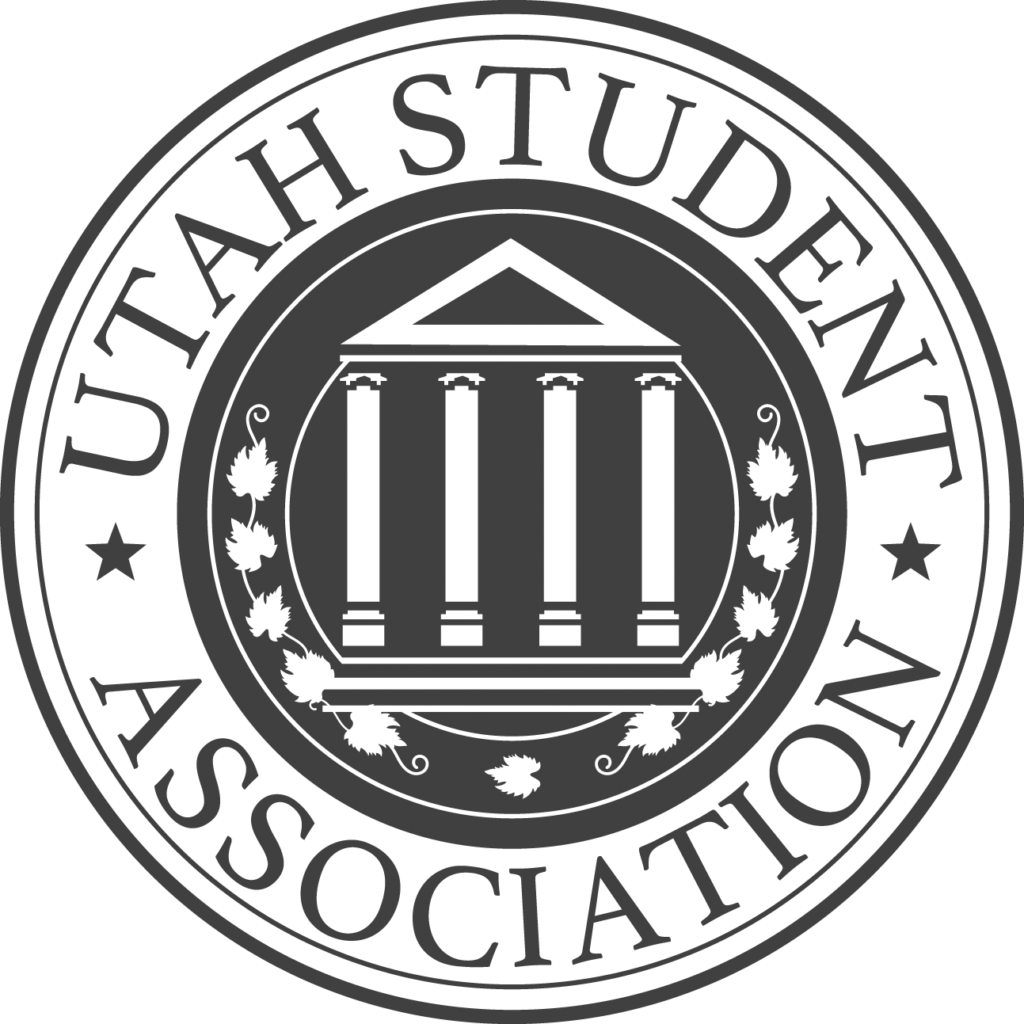 Our Mission
The mission and purpose of the Utah Student Association (USA) is to:
Represent the interests and preserve the rights of the students of higher education in the State of Utah
Work with various government entities to initiate positive changes and be a voice for the students
Foster the educational goals and promote citizenship and civic responsibility among students
Advocate for the students!
The USA aims to promote citizenship and civic responsibility among students statewide and fostering the educational goals of the students of Utah.
Meet the Association
As student body presidents throughout the state of Utah, we believe in the power of student voice and want to make sure your voice is heard!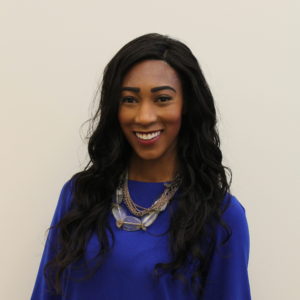 D'Mia Lamar
President
Southern Utah University
D'Mia Lamar is from Roy, Utah, and currently serves as Southern Utah University's Student Body President. With an end goal in law, she is pursuing a degree in both Political Science and Philosophy with a minor in Legal Studies. Heavily involved on our campus, D'Mia has previously served in SUUSA as the Senator for the College of Humanities and Social Sciences and the Vice President of Finance. Additionally, she is a part of Alpha Phi International Fraternity, the Philosophy Club, the Black Student Union and Order of Omega. D'Mia is also involved in the community interning at the 5th District Court in Cedar City. Outside of school and work, she enjoys competing in pageants, playing the piano, and listening to classic rock music. D'Mia has a real love for SUU, its students and faculty and its community.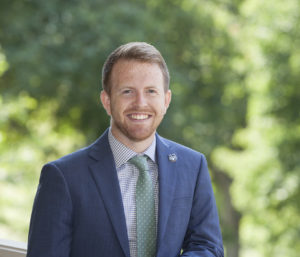 Jaren Hunsaker
Legislative Vice President
Utah State University
Jaren Hunsaker is currently serving as Student Body President at Utah State University where he is focusing on campus safety, specifically how we can have student resources in hand 24/7 through an app, as well as helping students get involved and find meaningful opportunity to create those experiences that further enhance the higher education experience. He is a Senior at Utah State University studying Communication Studies with a minor in Marketing. This summer he will be interning in the Philippines teaching basic business skills. He loves the Aggies and will happily let anyone know about why he thinks that anyday, anytime. GO AGGIES!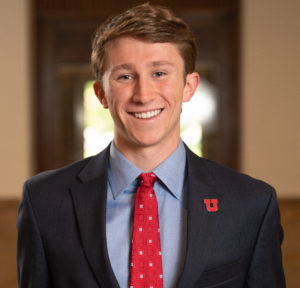 Connor Morgan
Executive Vice President
University Of Utah
Connor Morgan is currently serving as the University of Utah Student Body President. He has sought to focus his administration on advocating for students and on being effective student representatives to the University administration. Connor is in his fourth year at the U, and he is studying political science and biology. After graduating, Connor hopes to spend time working in Washington, D.C. before eventually going to law school and pursuing a career in governmental policy-making. In addition to his role in student government, Connor is an active member of Utah Club Swimming and Diving. He loves skiing, reading, and cheering for the U!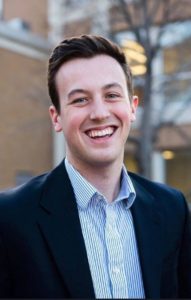 Simeon Toronto
Brigham Young University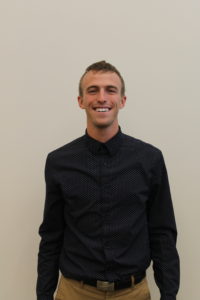 Cajun Syrett
Dixie State University
Cajun Syrett is currently at Dixie State University as a pre-dental student studying communications. Cajun Syrett was born and raised by one of Utah's most beautiful National Parks, Bryce Canyon, in Bryce Canyon City, Utah. Cajun has always been an advocate for involvement and saying yes to opportunities. At Dixie State University, Cajun is not only involved with student Government, but also with clubs, intramurals, and attending many events put on by various organizations on campus. This past year he has committed to being more transparent and honest with Dixie State students on what is happening that directly affects them by utilizing a feedback system that takes suggestions on what needs to be changed, as well as producing informative material to place directly in front of each student's face on campus. Cajun has really enjoyed his time as Student Body President and is excited for all of the big moves happening at Dixie State University.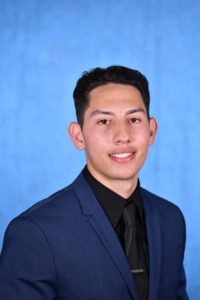 Alvaro Jr. Martinez
Salt Lake Community College
Alvaro Jr. Martinez, know as Junior, is currently serving as the Student Association President at Salt Lake Community College. His main focus is student retention and affordability. Junior is a first generation student fighting his way to get the best college experience. He believes student involvement is an extraordinary way to develop as an individual, student, friend, and leader. He takes great pride in being the first one in his direct family to become a Bruin. Junior's plans for the next five years are yet to be determined. He plans to attend the a four-year University where he will pursue a Business Degree. He encourages others to do the unimaginable. He recognizes students fear failing at new things, but he encourages them to do it anyway because he believes failure comes from not trying at all. He has high hopes of inspiring others to succeed with their college education and helping students find their passions in life.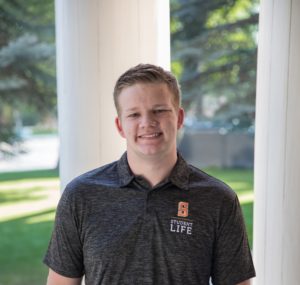 Jared Devey
Snow College
Jared is currently studying at Snow College with an intended major of Healthcare Administration with a minor in communication. Jared enjoys meeting and spending time with his friends and people he meets everyday. He is the first openly gay student body president elected at Snow College.Originally from California, Jared moved to Arizona and finally Utah at the age of six and has lived here ever since. Pride from where one comes from is very important to Jared and is a proud alum of his high school and is especially proud to be a badger at Snow College. Upon completion at Snow, Jared wants to transfer to Weber State University to finish his bachelor's and further his education with a Master's of Business Administration. He wants to help transform the healthcare system to make it more available to all who need it.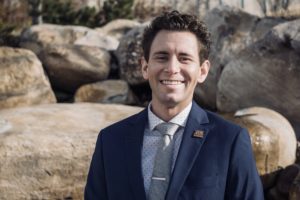 Jordan Slater
Weber State University
Jordan Slater is currently serving as the Student Body President for Weber State University. If there is one thing people should know about Jordan it is, he LOVES Weber State. It is rumored that he actually bleeds purple. He takes great pride in knowing he can make a difference and serve his community, family and friends. He believes in the power of friendship and outreach. Jordan strongly believes that everyone should feel included in order to have the best college experience at Weber State University. His hobbies include tennis, paddle boarding, volleyball, baseball and anything Weber State Athletics related. Jordan is Majoring in Healthcare Administrative Services and will graduate in April of 2019. Every student has a place to get an education and build the life they dream of for themselves and their family. He takes seriously his role is helping promote, expand, and continue to build upon the work of students and faculty before him. Weber State is ready and able to provide an equal opportunity for all those who seek it.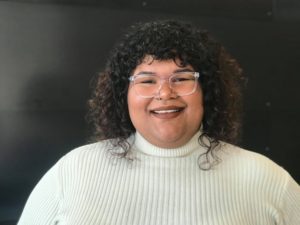 Alexandria Anderson
Utah State University Eastern
Alexandria Anderson is the Student Body President at Utah State University Eastern. She has attended USU Eastern for four years and loves the home feeling campus gives her. All she wants out of her presidency is to have other students to feel as at home on campus as she does. Having been born in New York City Alexandria loves exploring the new and unique opportunities Utah has to offer and wouldn't pick anywhere else to attend University.
While at USU Eastern, Alex has had served on student government in many capacities. This has allowed her to see the direct correlation between student involvement and graduation, giving her an overwhelming appreciation for the work her and her fellow classmates do. Oftentimes student governments get looked over and are not seen as "essential" but at USU Eastern Alex has felt support from her peer, faculty, staff, and administration.
After Alex's presidency, she will continue to go to USU Eastern to finish her BS in Social work. Alex hopes to leave a lasting impact at USU Eastern so the future students, faculty, staff, and administration know exactly how much student's care about their institution and the impact students can have on it. Alex can't wait to be an alumnus so that she can come back to her University in the future and see a new generation of Eagles.
Go Eagles!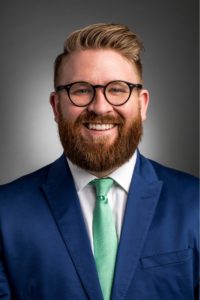 Marc Reynolds
Utah Valley University
Marc is the 2018-19 student body president of Utah Valley University. As a senior studying outdoor recreation management with a Spanish language minor, Marc would rather be proactive and build bridges throughout the UVU community than to sit behind a desk. In 2018, he campaigned for and created the successful "Proud Wolverines" brand to the student body, which serves as a reminder that every student has a reason why they're proud to be a wolverine! Under his tenure, the development of an Elections Publicity Package was created to ensure equitable access to publicity materials to students of all backgrounds. Since becoming student body president he has served on UVU's Board of Trustees, where he brings a student perspective to the table, advocates for student success, and participates in matters essential to the University's operations.
Reynolds is a strong believer that taking little steps can make a big difference in creating a sustainable future. Upon graduation Marc would like to work in the parks and recreation sector and continue his education by pursuing a master's degree in public administration. Currently, Reynolds is working on a campus-wide brand called UVUbelong, which promotes inclusion and diversity on campus, the Student Taskforce Actions & Mission Plan, which considers student suggestions that add to the accumulating success of UVU, and is a member of the search committee that will oversee the selection of the university's next vice president of academic affairs.
Reynolds is excited to represent the 40,000+ student body of UVU and is hopeful to rally the surrounding communities behind the university and its mission. When he's not on campus, the Taylorsville-native enjoys spending time outdoors hiking, camping and backpacking with his wife, Jensen.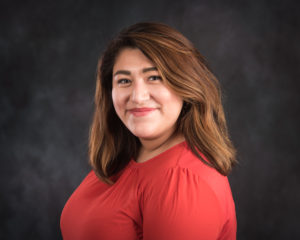 Jazmin May
Westminster College
Jazmin is in her fourth year at Westminster College and will be graduating in Spring 2019 with a degree in Communication. She has been actively involved on Westminster's campus and has held many leadership roles. She has been an orientation leader, orientation program assistant, First- Year Network program coordinator, tour guide, diversity events chair, junior senator and now serves as student body president.
Jazmin was born in Mexico but moved to the United States when she was 5 years old. She grew up in Salt Lake City and graduated from East High School. She always dreamed of attending Westminster and because of it she has always given back to the campus community. Now as student body president she wants to use her voice to help empower others and make sure students are listen to.
When Jazmin is not constantly working or on campus, she loves to paint, go on canyon drives, find new places to eat and read a good book. After graduation Jazmin wants to focus on gaining more experience in the communication and public relations field to one day do crisis communication.
Shelly Jackson
Chief of Staff
Shelly is currently serving as USA's chief of staff, Clubs assistant in her student government at Southern Utah University, and is a Vice President in her Alpha Phi sorority. She has made it her goal to become as involved in her campus as possible so that she can be a voice for the students and make college an amazing experience. She is a junior studying Criminal Justice with a minor in communication. After graduating, she hopes to attend Law School and continue on in a law career. She loves going on adventures, watching Netflix, cheering on SUU, having new experiences, cooking, indoor shooting, and being anywhere near the ocean. She has fallen in love with Southern Utah University and truly hopes to give back a fraction of everything this university has given to her. GO T-BIRDS!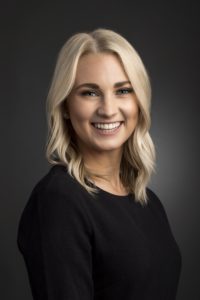 Jakell Larson
Student Regent
Jakell, also known as Jake, is completing her first year of her Master in Public Administration Program at the University of Utah where she is focusing on education policy. Jakell graduated cum laude from Utah Valley University in December 2017 with her Bachelors of Science in Political Science, a minor in Constitutional Studies, and a distinction in leadership. She currently works at UVU as an Internship Coordinator for Government and High Impact Internships. She was appointed as the Student Regent in July 2018, where she represents roughly 184,000 Utah students on the Utah State Board of Regents.
Jakell is passionate about higher education policy and women in leadership. She currently serves as a student representative on Utah's Real Women Run Board, and loves to speak publicly about women empowerment. After graduating with her Master's Degree in spring 2020, she hopes to continue to work in higher education administration and policy by finding innovative approaches to advancing the education system specifically in the state of Utah.